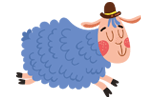 UNICORN ROCKING HORSE
Fill your child's fantasy of riding on a fantastical unicorn with this whimsical unicorn rocker.  Made from plush fabric for the body, this unicorn rocker is the perfect way to have some fun.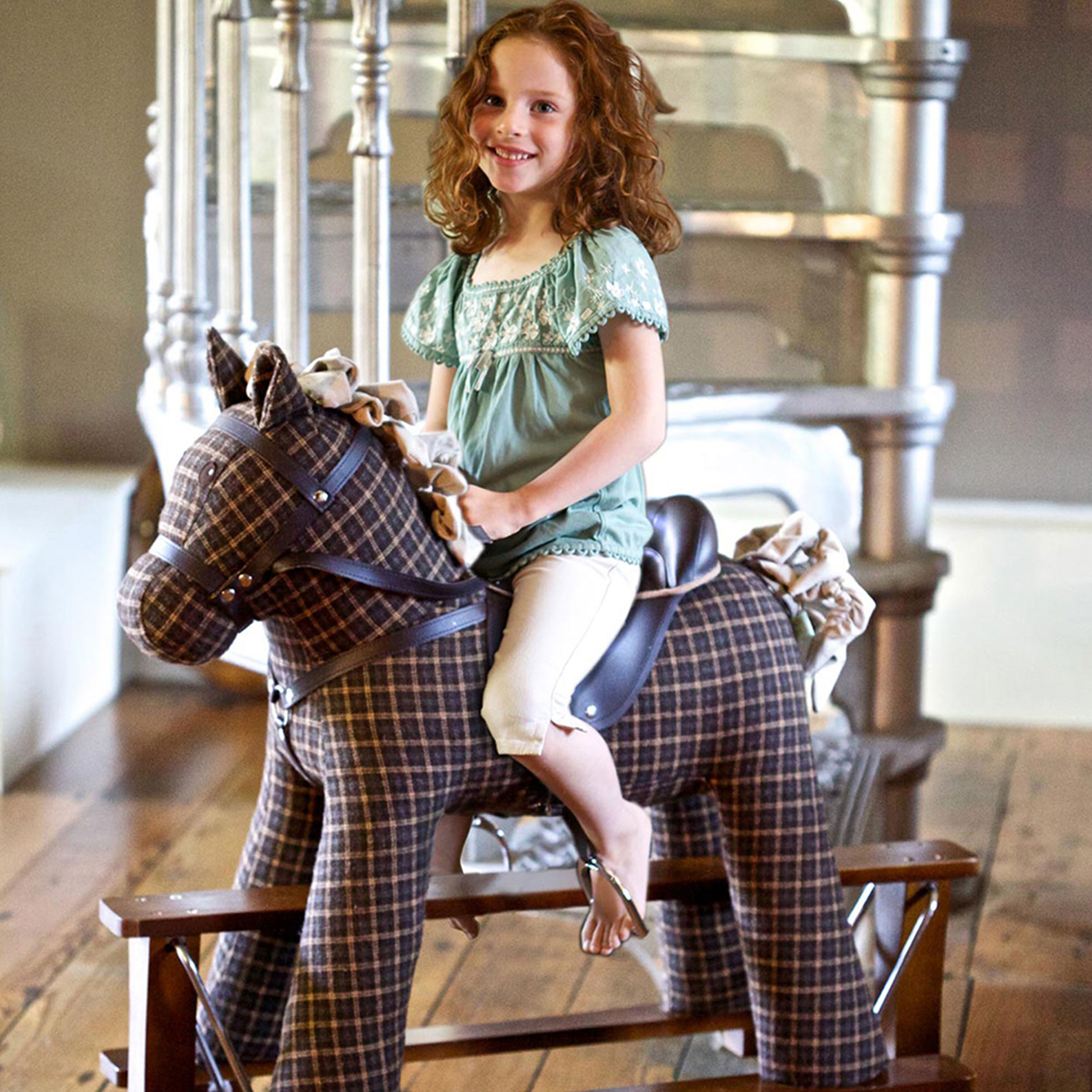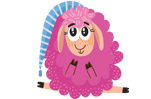 WESTERN ROCKING HORSE
Help your child giddy-up to a good time and enjoy the safety of a plush body with this fun Western rocking horse.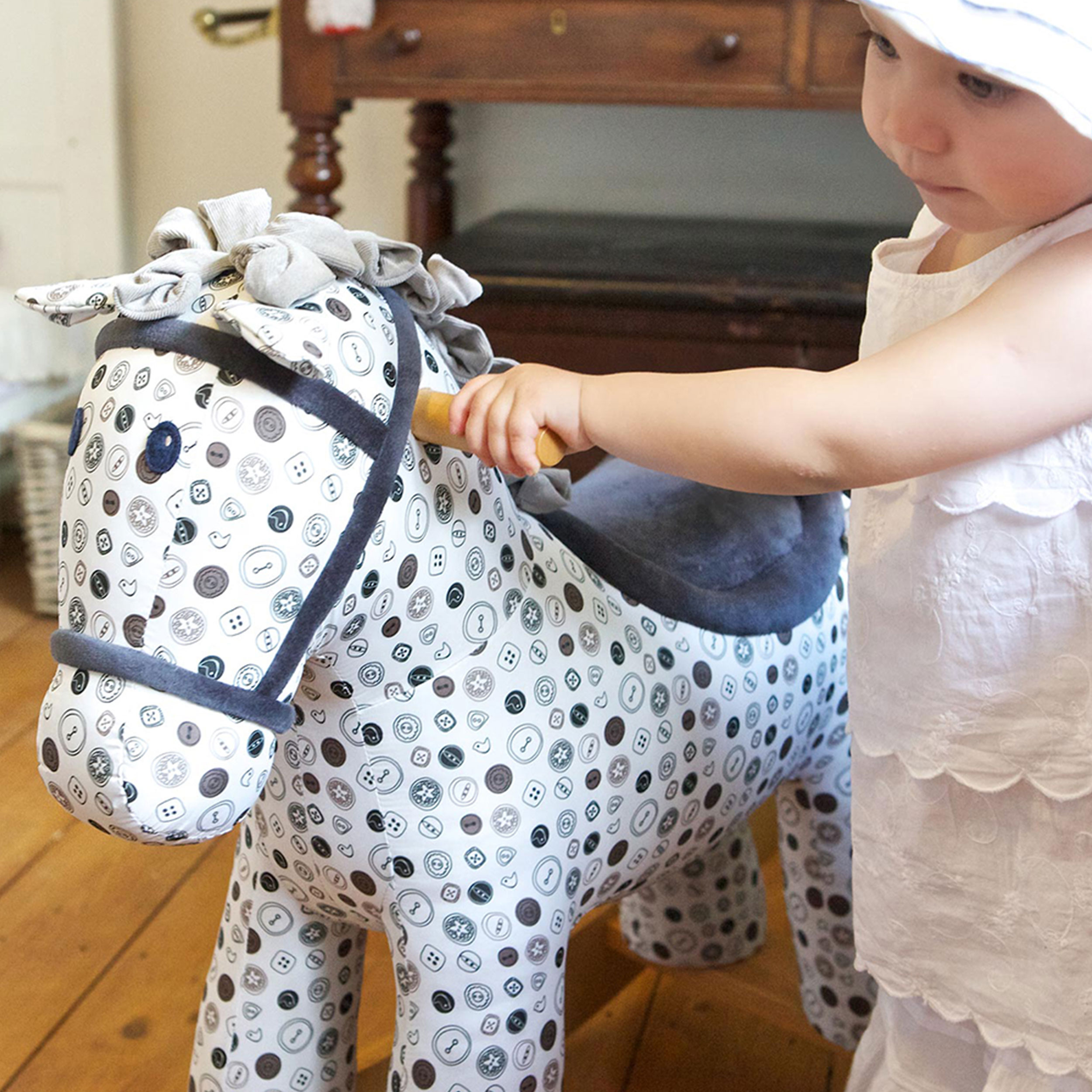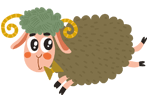 ROCKING HORSE
Your little one won't be blue when you decorate their room and add to playtime fun with this blue rocking horse.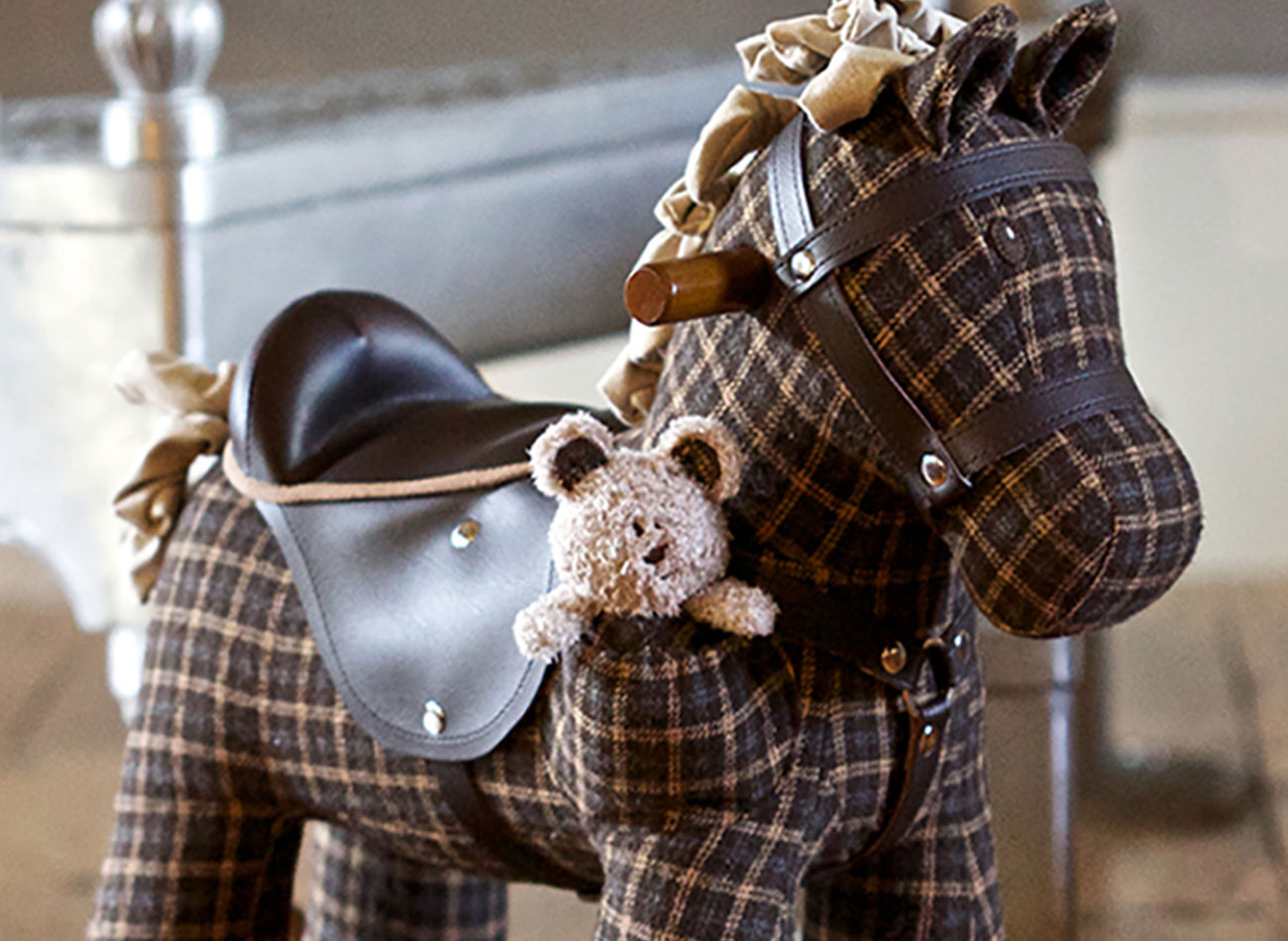 BROWN
PLAID
ROCKING
HORSE
Add a masculine touch to your little boy's room with this plaid rocking horse. Featuring a cute look and plaid plush fabric, this rocking horse will have your toddler pumped for playtime fun.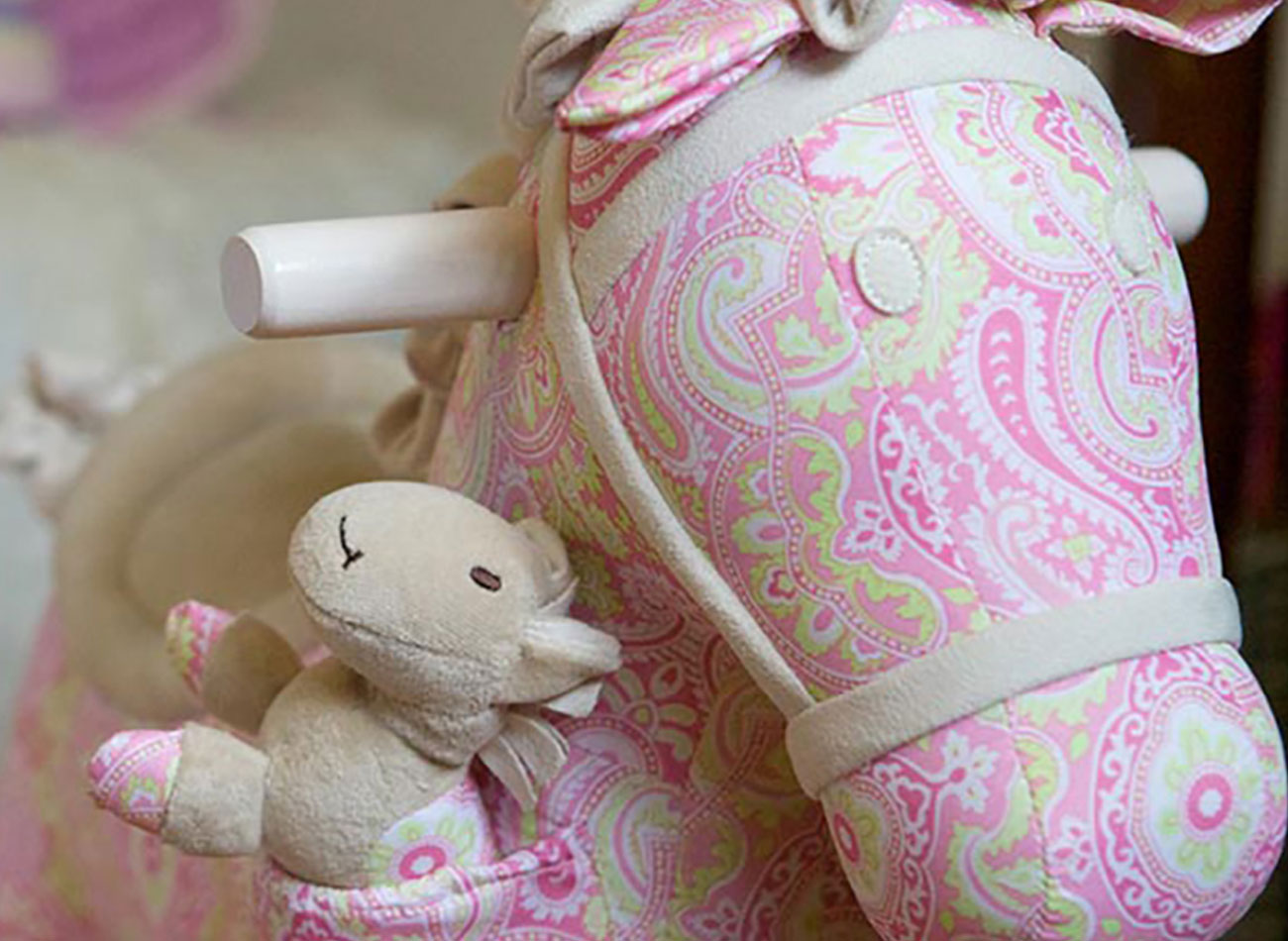 PINK
PAISLEY
ROCKING
HORSE
Get your baby nursery or toddler room looking pretty in pink with this whimsical pink paisley rocking horse.