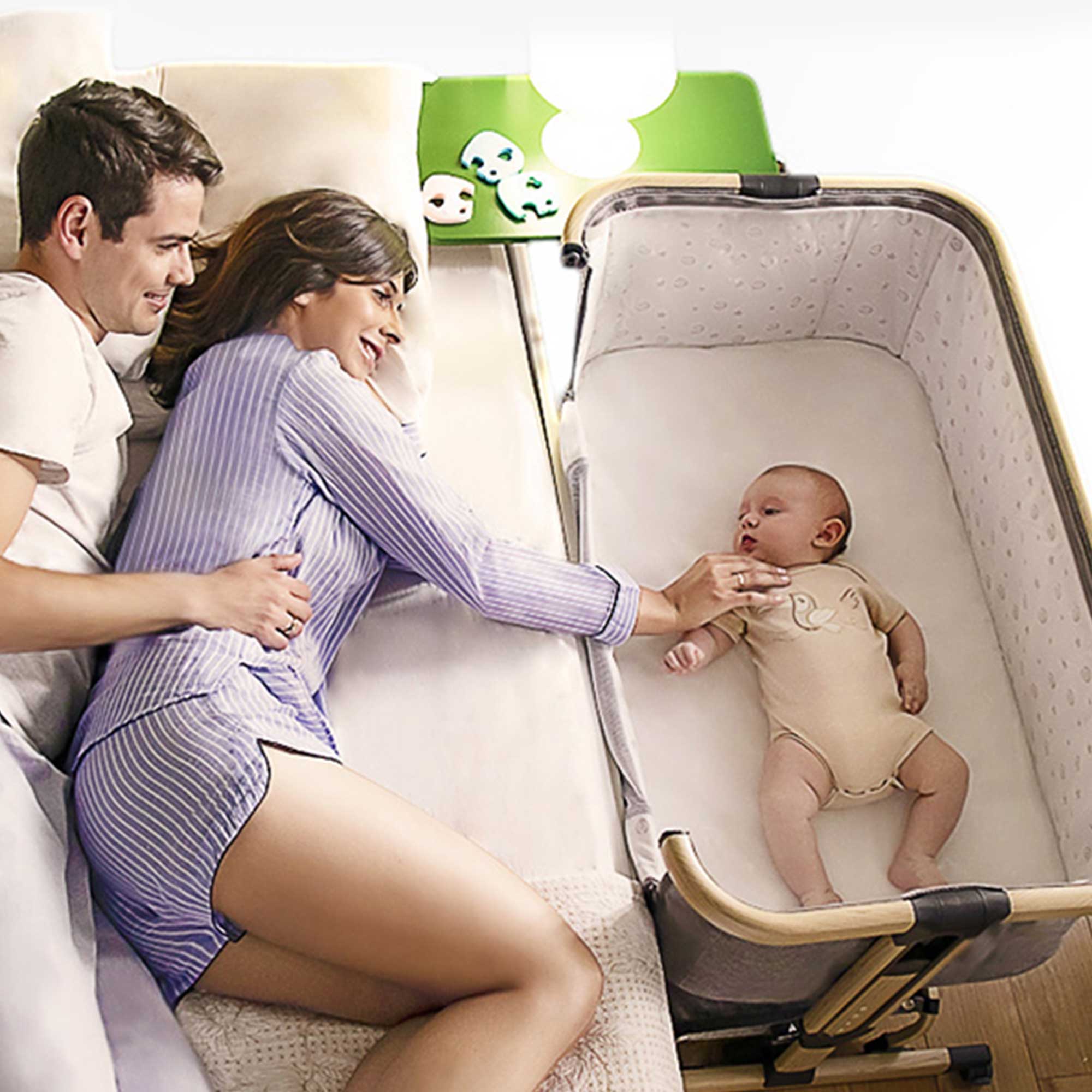 BABY BASSINET
Sleep tight knowing that your baby is right next to you with this amazing bassinet.  With a focus on functionality and safety, this baby bassinet is the ideal way to rest assured that your baby is nearby.  It is also convenient for nursing.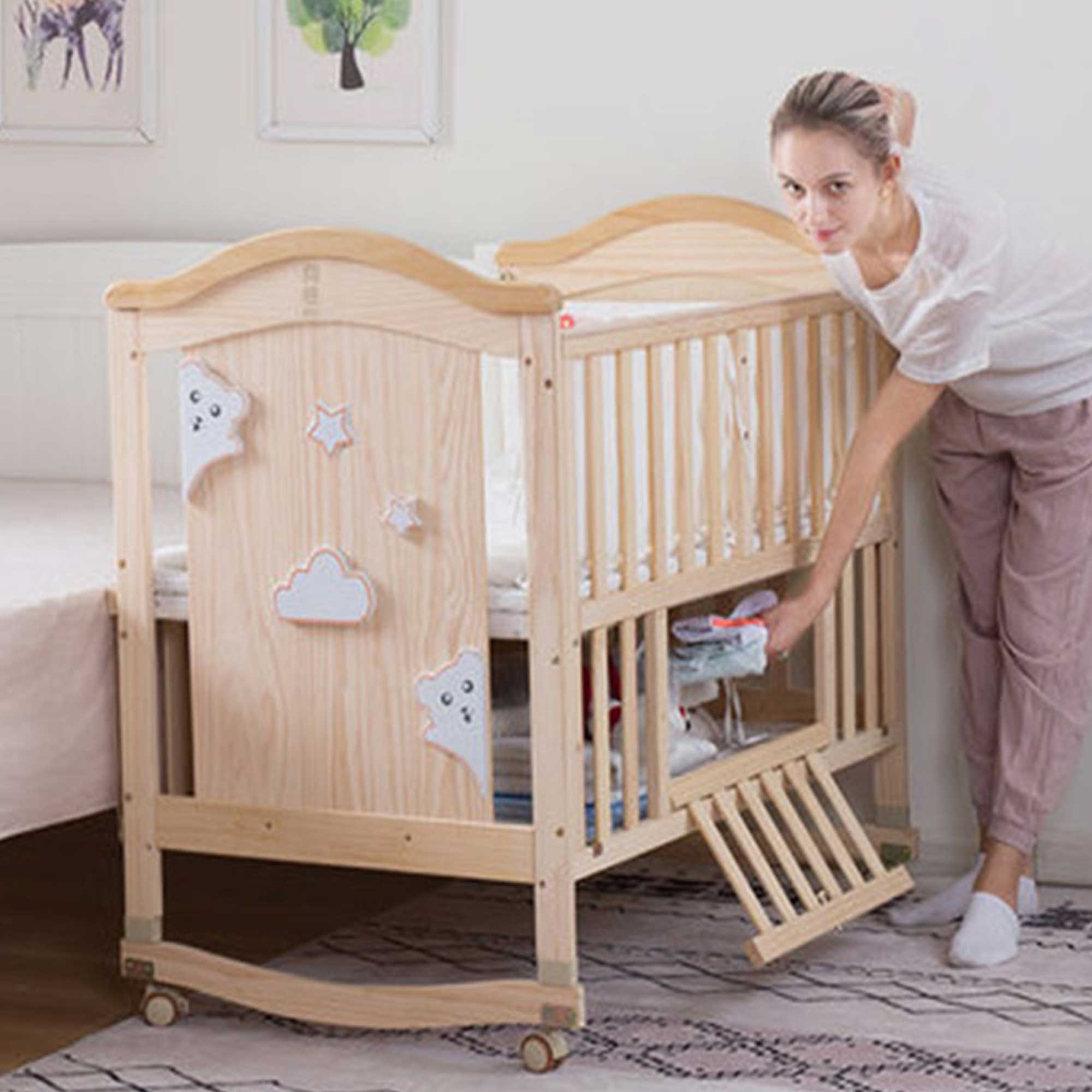 STORAGE CRIB
Make the most out of your baby nursery and take advantage of extra storage with this wooden storage crib.  Featuring a storage area under the crib mattress, this baby crib is the ideal way to add a great look and organization to your baby nursery.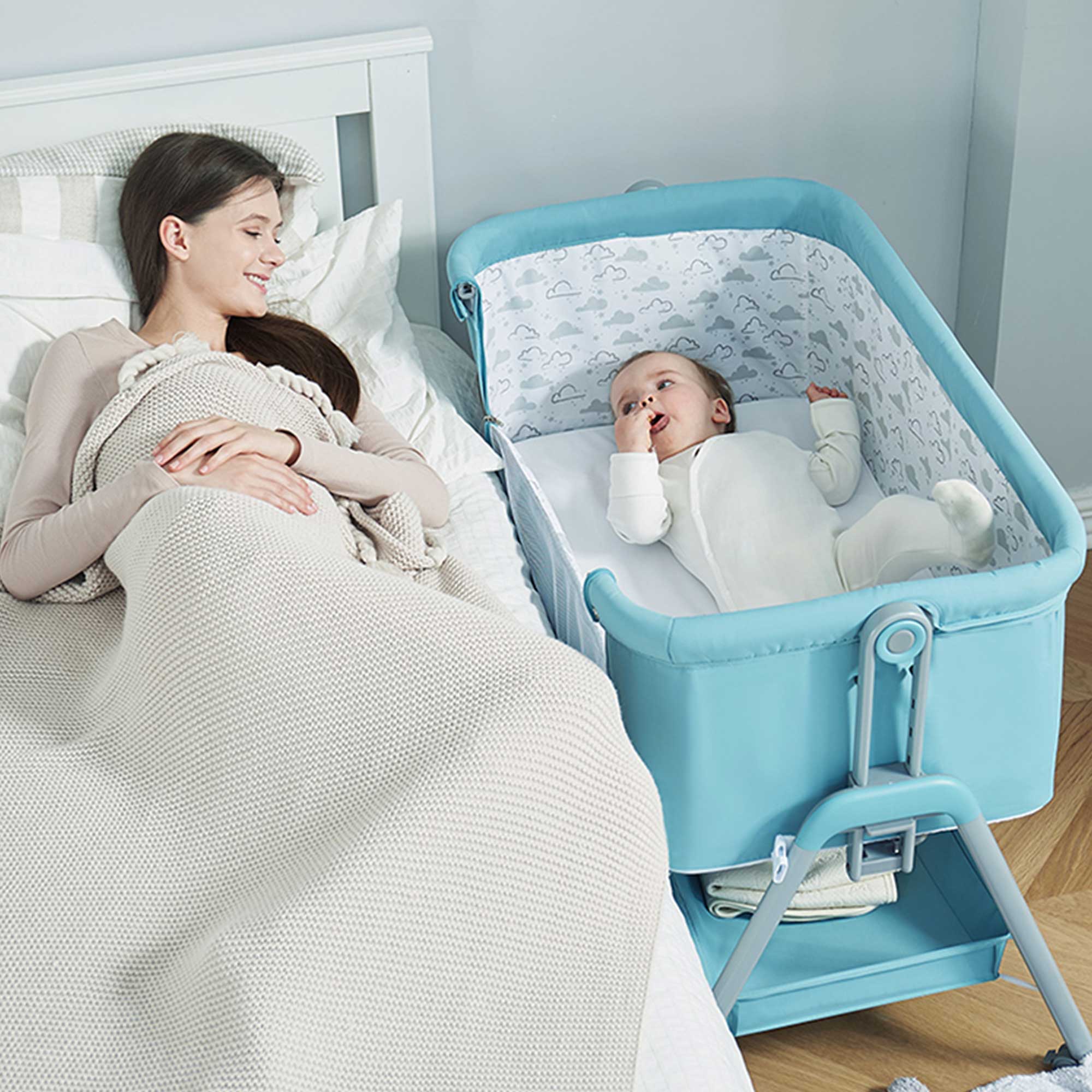 BABY BASSINET
Nursing mothers need extra convenience and this baby bassinet will be sure to deliver after your delivery.  With the ability to keep your baby right in your room, this bassinet allows for a super convenient sleeping arrangement.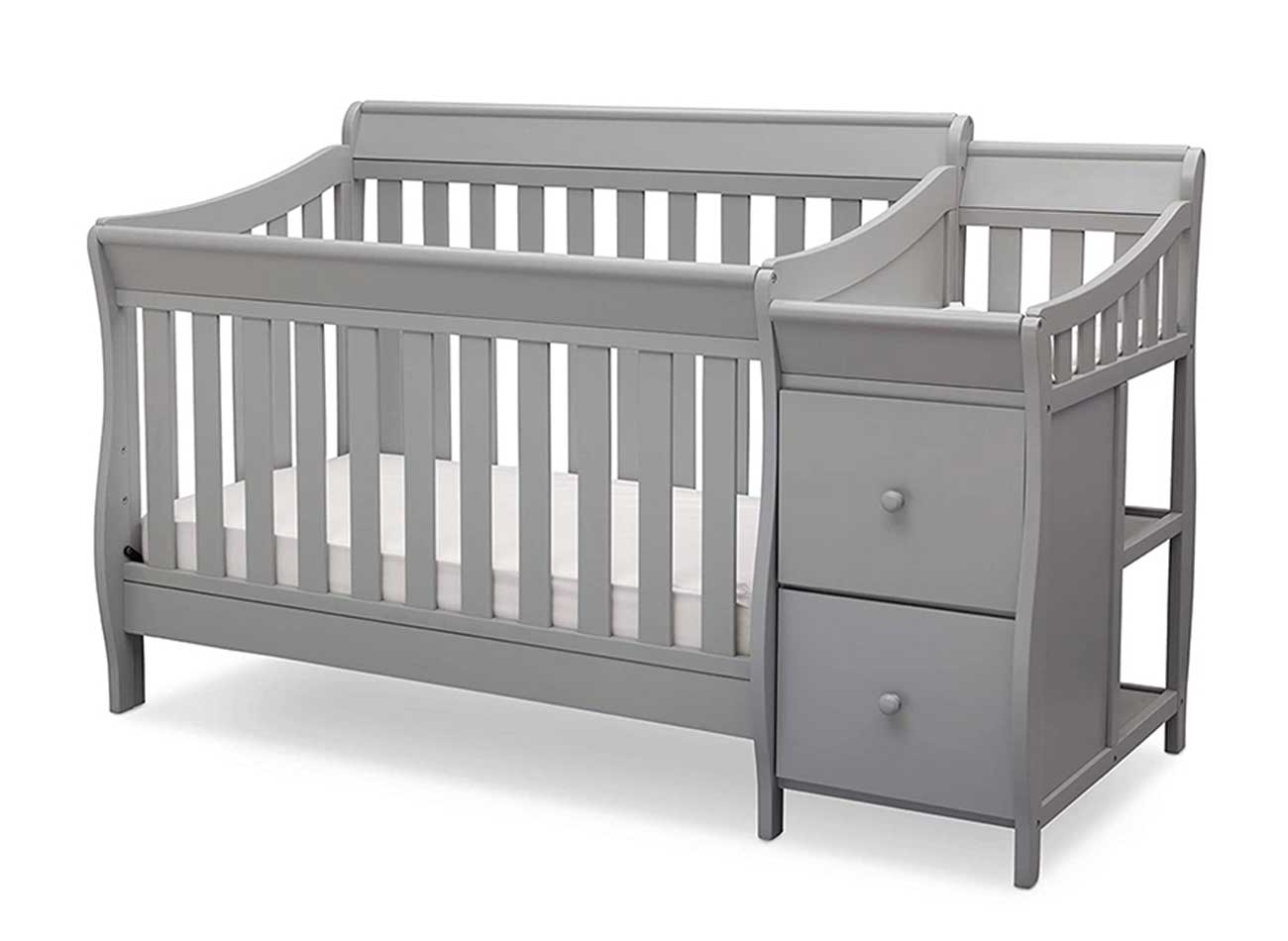 GRAY
WOODEN

CRIB

WITH

CHEST

OF DRAWERS:
Get an "A" for organization with our wooden crib that includes a chest of drawers on the side.  Designed for convenience, this baby crib is a must-have for your baby nursery.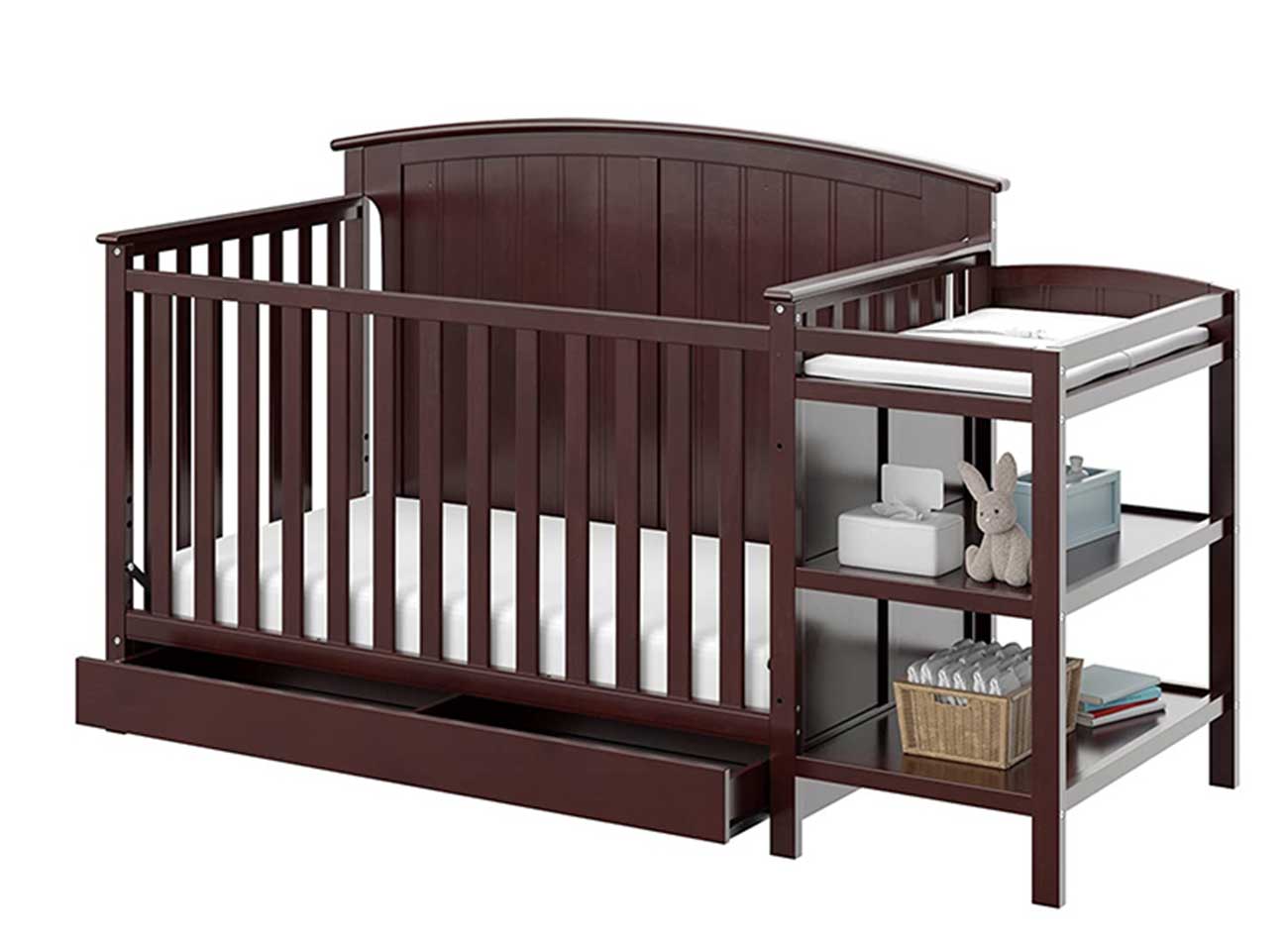 CHERRY
WOOD

CRIB

WITH

DIAPER

CHANGING STATION
Have easy access to your changing table and an immense amount of additional storage with this Cherry Wood Crib.